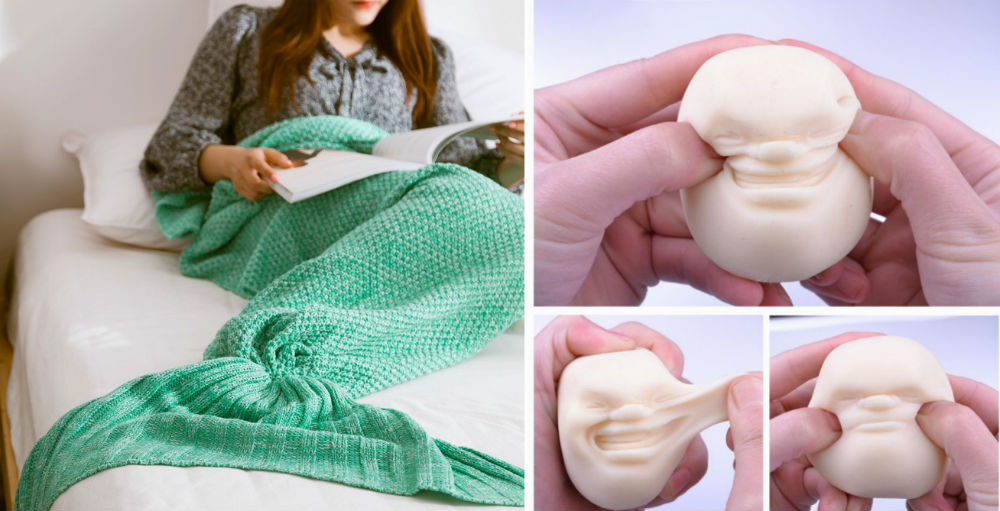 3. Kenkoh Massage Footwear
If you're on your feet all day, or just come home with achy toes, you need these stimulating sandals in your life. Keep your feet feeling light and fresh with these reflexology shoes which relieve tension and stress, and have restorative healing properties for the body

4. Stress Relief Candle
Lighting some candles as you soak in a long bath after work is one of the most satisfying feelings ever. Up your candle game with this aromatherapy candle that will melt away all the stress. Eucalyptus and spearmint will wash over you in the most comforting waves and lull you to sleep.



5. Shiatsu Pillow
Buying a massage chair can be space-consuming and expensive. So naturally, this shiatsu pillow is the portable and miraculous alternative to lugging a huge piece of furniture in your house. It'll knead away the tension from your shoulders and be more reliable than any man.

6. Facial Steamer Sprayer
The best thing to do after a long and stressful day is to walk into a steam room and let all your worries evaporate away. Unfortunately, many of us don't have a spa in our homes, so let this mini steamer transport you, detoxifying your skin and your mind.